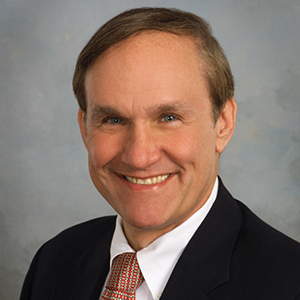 Years in Media & Broadband: 39
Education: BA, Cornell University; JD, Harvard Law School
My proudest professional achievement over the past 12 months is… That our company's technicians, with proper PPE, continued service calls and installations to several hundred thousand homes to take care of customers throughout the pandemic.
How does the country narrow the digital divide? Government funding to help broadband in rural areas, improve computer and internet literacy, subsidize purchase of higher speed broadband, and continue individual company discounting programs for low-income households.
What show/movie hasn't been rebooted that you wish would be? "Homeland" on Showtime.
What sort of broadband will the average U.S. household need in five years? A wired connection with multi-gig downstream and at least a gig upstream.
My comfort TV binge? "Earth Flight" — Apple TV; "Happy Valley" — Netflix; "The Marvelous Mrs. Maisel" — Prime Video; "Occupied" — Netflix.
What are you most looking forward to this summer? Being able to socialize with people without the pandemic fear of last summer, and some great golf, tennis and kayaking!