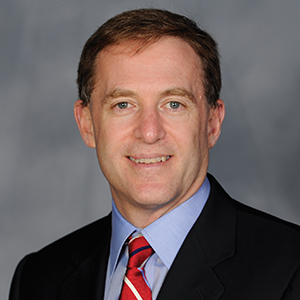 Years in Industry: 20
Education: B.A., Brown University; MBA, Harvard Business School
Sure, it's tough running an RSN during a crisis that's canceled much of live sports. But Raab and team have kept going, with plenty of news to cover and a busy lead-up to a shortened MLB season. Even before MLB games return, SNY's broadcast team is winning accolades. The Athletic asked fans to rank the best broadcast team in the majors with SNY's winning the honor (Gary Cohen earned a near perfect 4.96 out of 5 from fans for play-by-play work). Another nice win for Raab was a deal to continue televising UConn women's basketball games after the school moved to the Big East.
The COVID-19 Pandemic forever changed my perspective on:
That we're all part of the same world.
Number of subscriptions to streaming services:
9 (off the top of my head)
Without sports on TV, I have…
A lot more time on my hands!
When restaurants open back up, my first stop will be…
Emma's Ale House. Our go-to local spot.
Last content I streamed:
"The Good Fight"
The first thing I'll do when I'm back in the office is…
Say hello and thank everyone for their efforts.
Worst job you ever had?
Busboy at a restaurant (never got promoted there to waiter).