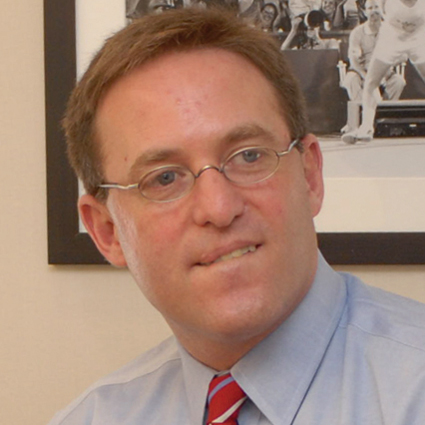 Years in Cable: 18
Education: BA, Brown University; MBA, Harvard Business School
One Word that Best Describes Me: Determined
The first quarter of 2017 brings to fruition a project Raab has been planning for some time—the SNY's entire studio and corporate operations', including more than 200 employees, move to the net's cutting-edge 65,000-square-foot offices at 4 World Trade Center. SNY may have a new home, but Raab's commitment to community initiatives remains the same. He's currently involved in the early stages of formulating SNY's Future Filmmakers Festival (F3), which will focus on up and coming filmmakers at the high school level. Festival winners will be recognized on SNY and SNY.tv, as well as receive prizes that will help further future aspirations.
Q&A
What inspires you most about this industry? The track record of innovation and the need to keep looking forward.
What are the top three qualities you look for in a hire? Creativity, commitment, and intelligence
How long is your morning commute? Exactly an hour—door to desk.
Favorite Saturday morning cartoon from your childhood? "Scooby Doo"
Last show I watched not on my network: "Real Sports"
New favorite binge: "Billions"
Favorite podcast: Crimetown