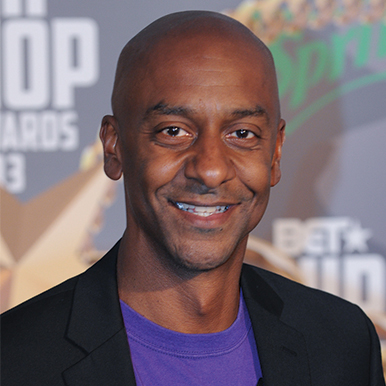 Years in Cable: 21
Education: Brown University
One Word that Best Describes Me: Neotenous
BET's recent acquisition of the Soul Train brand and library is just one more way Lee's guid­ing vision is taking the company in bold new directions. Hill, who now oversees program­ming for both BET and sister Centric, has been busy expanding scripted shows, including a New Edition biopic, which he produced, and returning "Real Husbands of Hollywood" and "Being Mary Jane." Lee and Hill also share a knack for creating big event TV, including BET Honors, Black Girls Rock and the BET Awards, which helped propel BET to a top 25 social brand in 2015.
My dream would be… for an accurate measuring system to be connected to the Internet of Things so it could accurately measure viewership and engagement.
Last show I watched not on my network(s): "People Vs. OJ Simpson"
What was your first job? Flipping Burgers at Roy Rogers in McLean, VA. I still have the shirt.
My favorite hashtag is: #TBT
Best way to spend a Saturday night: Going to see SNL live at 30 Rock
Hoverboard, driverless car or drone: Hover-board. My office is the farthest from the bathroom
My Starbucks order: FrappaChocolatte