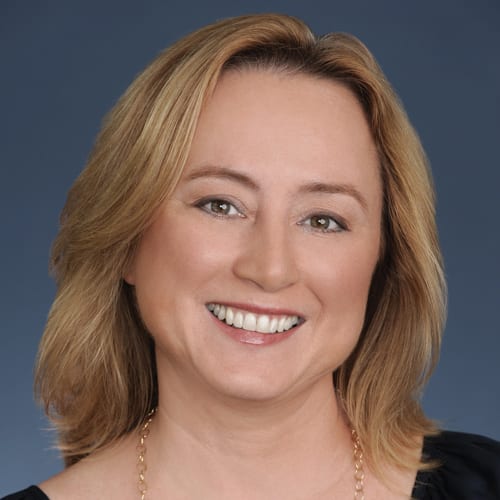 Brennan is always thinking about the future, working at the forefront of innovation in the industry. Her current focus is on evaluating potential new entrants and establishing those deals. She and her team have examined business proposals from nearly 50 potential new entrants over the past two years, ensuring high quality UI/UX. She's also the business liaison for deals with Hulu and YouTube TV, and in April published the fifth edition of Digipedia, a compendium of industry facts & figures used throughout the company and industry. She still believes there's a long way to go before women are on equal footing with their male counterparts, noting, "I don't think women are farther forward today than they were 10 years ago."
What are your thoughts on the industry's current response to the Me Too movement, and its treatment of men who have been accused of sexual harassing and/or assaulting women and men? Are there other steps you feel should be taken?
I don't believe the industry as a whole has really responded. Some "bad actors" have lost their jobs, or been forced to step out of the public eye, but there are no standards for training or general agreement as to what constitutes acceptable versus unacceptable behavior. I think an industry initiative to set such standards would be a step in the right direction.
Do you see any potential backlash to the Me Too/Time's Up movements?
What I fear most is that a few bad apples will be tossed from the basket, leaving others who have by luck or deceit escaped notice. Without true cultural change in terms of how to treat one another with kindness and respect, we won't really create a better environment for men and women to learn how to relate to one another without the inappropriate use of power. I fear not so much a backlash, as a false sense of having cauterized the wound, in which healing will not truly take place because the underlying infection has not been addressed.
What's a recent example of a step forward for women in the media industry?
I don't think women are farther forward today than they were 10 years ago.
Who is an inspirational woman you admire, and why?
I admire Michelle Obama for her grace under pressure and steadfast dedication to positivity, progress and empowerment.
What's been the most dramatic change in your sector of the business today vs. three years ago?
Continued growth in video streaming and the proliferation of devices enabling consumers to stream video have created new pressures and opportunities for everybody in the industry—it's more fun than ever, and more challenging too!
If there were a reality show based on your office, what would it be called?
"Buckle Up!"