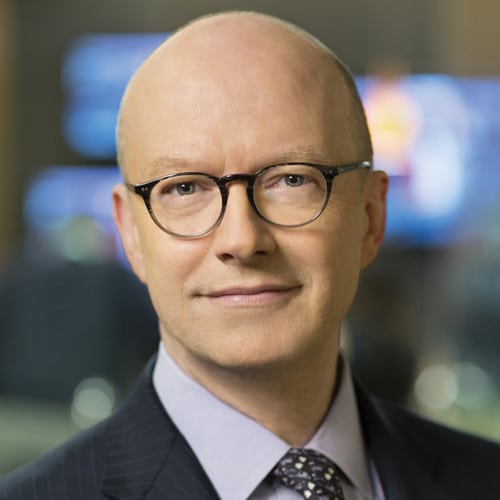 Years in Cable: since 1998 when I joined A&E Networks
Education: Bachelor's, Hofstra University
One Word that Best Describes Me: Enthusiastic
Sales and distribution go hand in hand, and with Collins and Broussard leading the charge, all of AMC's networks are poised for another record-breaking year. In 2016, Broussard and his team expanded the company's networks in the US and Canada; AMC and WE tv now reaches 91 million and 87 million homes, respectively, with BBC America closing the gap, among notable stats. Although those numbers, plus solid ratings, would seem to make Collins' job a little bit easier, he and his team are always looking for new ways to draw interest from new and long-term advertisers alike. Be it custom content or product integration—like Hyundai cars in "The Walking Dead" or Sam Adams' "sponsoring" the "50th season" of "Documentary Now!"—advertisers know their messages won't go unnoticed.
Q&A
What inspires you most about this industry? Television and its power to touch, reflect, and entertain. What inspires me are the great people who work to make sure that solutions for advertisers and brands continue to be at the forefront of our minds.
How long is your morning commute? 50 minutes—although I wish it was a little longer so I can get through all of the trades and newspapers.
Favorite Saturday morning cartoon from your childhood? Growing up I loved Popeye, although I didn't like to eat spinach.
Best way to spend a Saturday night: At home with my wife, some wine, and a binge of whatever series we should be watching but have not yet watched.