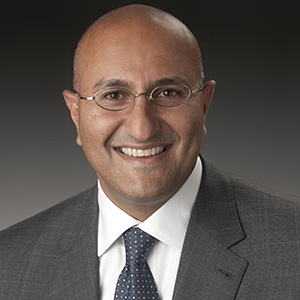 Years in Industry: 13 with Cox, 26 total
Education: Master of Business Administration
Under Attisha's leadership, Cox California piloted a virtual assistant tool that was then deployed across the entire footprint to help customer service while protecting customers and employees during the pandemic. The tool was already a priority, but as COVID-19 accelerated it became critical to launch it sooner than planned. "It was amazing to experience how fast we pivoted to contactless installs and trouble calls with an incredibly high success rate," he says. Attisha, named a "CEO of the Year" last year by the San Diego Business Journal, has been with Cox since 2007. He has led employees and day-to-day operations in Orange County, Palos Verdes, San Diego and Santa Barbara since July 2016.
The COVID-19 pandemic forever changed my perspective on:
COVID-19 really brought home that America is relying on cable broadband more than ever. Cox is playing an important role by connecting our customers to the people and things they care about the most.
Number of subscriptions to streaming services:
3-Netflix, Amazon Prime and Disney+
Without sports on TV, I have…
Spent more time cooking, reading and talking on the phone to distant relatives and friends. I will continue this even when sports returns.
When restaurants open back up, my first stop will be…
Pacific Coast Grill in Cardiff, CA. Grilled fish + amazing wine + glorious Pacific Ocean view.
Working from home has taught me…
Wake up earlier if I want to secure the home office for the day! My wife's a physician and when she's not working in the hospital we're both working from home, and I can never seem to kick her out of our home office once she's beaten me to it.
What product could you not live without?
Cable broadband—it powers everything and allows me to connect to everything.