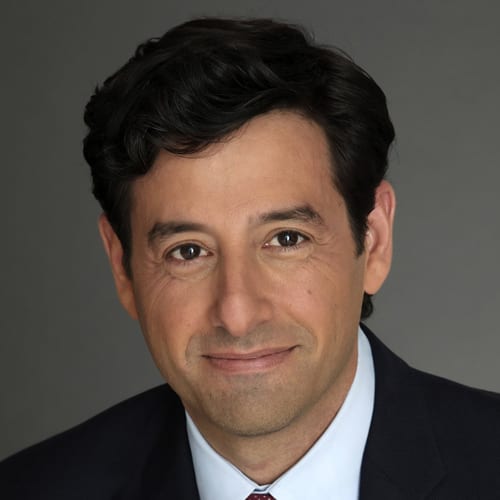 Years in Cable: 17
Education: BA, Brandeis University; MA, NYU
One Word that Best Describes Me: Hungry (literally and figuratively)
It doesn't seem like all that long ago that "Duck Dynasty" was making it rain all over A+E Networks. But in the cable world, hits don't last forever, so the team in charge of major networks A&E, Lifetime and History has been hard at work on a reboot. Bennett took over History in 2015 on the strength of her work on rebranding lifestyle network FYI. An earlier transition that same year saw Sharenow add A&E to his portfolio. Early signs are strong, with docu hybrid "Live PD" getting renewed after a strong fall debut on A&E and scripted military series "Six" on History, which is also branching into comic-book adaptations with the upcoming "Harlem Hellfighters."
Q&A
Three years from now, what do you hope has been invented? Safe and affordable jetpacks (screw driverless cars)
What are the top three qualities you look for in a hire? Passion. Energy. Point of View.
Which TV family is most like your own? No doubt, the Dunphys of "Modern Family," although we aspire to be like the Robinsons from the original "Lost in Space."
Favorite Saturday morning cartoon from your childhood? Old Warner Brothers cartoons from the '40s and '50s (Bugs Bunny was the favorite).
Last show I watched not on my networks: "The Crown"