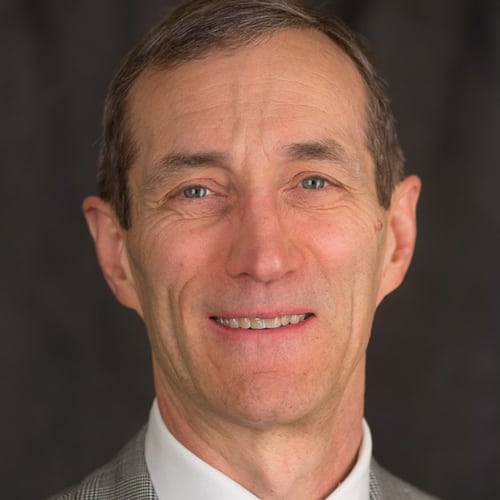 Years in Cable: 38
Education: Bachelors of Business Administration, College of William & Mary
One Word that Best Describes Me: Independent
Heading up MCTV isn't just a job for Gessner—it's a legacy. His parents, Richard and Susan, founded the company in 1965. While MCTV is small, it's a densely packed operation surrounded by large providers. A huge issue that Gessner is addressing is consumer choice by using MCTV's broadband plant to give customers more of the control that they want. As if running a cable system wasn't enough work, Gessner also stay busy advocating for ACA members as chairman of the association for independent cable operators.
The biggest innovation in cable over the last year: For us, an affordable IPTV system to launch full triple-play GPON.
What does the future look like for skinny bundles and flexible packaging? Difficult. The large content companies will be very loathe to give up the annuity revenue stream that has been created.
My dream would be for: Me to be disconnected from the Internet of Things
Virtual reality is: Not nearly as real as real reality
What was your first job? After college, low man in the commercial traffic department at WEWS (ABC in Cleveland)
Favorite charity event you work with: Gessner Family Foundation's varied grants to local charities
What excites you most about DOCSIS 3.1? Not planning to use it; GPON overlay instead.
"Star Trek" celebrates its 50th Anniversary this year. So if Mr. Spock's motto is "Live Long and Prosper," mine is… I have to grow old, but I don't have to grow up.
If this election year was a reality TV series, it would be called… "None of the Above."
What was the last costume that you wore and why? Anubis to a charity costume party.
What should cable do to improve its image? Clearly explain that "cable" is not "content." Truly provide great customer service.
My favorite hashtag is: Never used one
Best way to spend a Saturday night: At home with friends
Name of my favorite Spotify playlist: Never used it
New favorite binge: None
My cable industry mentor and why: My father. He gave me both support and latitude.
Hoverboard, driverless car or drone: Can I just walk instead?
I watch the majority of programming on this device: Television
Favorite Podcast: None
My favorite newfound hobby: Slack line
My personal theme song is: Blessed silence
The technology that will most benefit cable over the next year is: For us, GPON.
Favorite vacation spot: The next one
My typical breakfast is: Three eggs, scrambled, four strips of bacon.
My Starbucks order: Never been