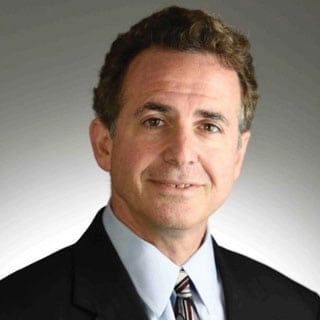 In addition to wrestling with distribution, litigation and other general counsel tasks, Rader helped launch Ovation's digital strategy by doing the deals for Ovation's TV Everywhere app OvationNOW and its new OTT cultural travel network JOURNY. This included key distribution and advertising deals with Roku, Apple, Android, Xumo and Wurl. Rader can't help but wonder what would have happened if the FCC hadn't aborted a proceeding last year examining independent programming, including "most favored nations" and "alternative distribution methods" clauses. Fun fact about him—he has the law license to thrill. "When I was at MGM, I devised the winning copyright strategy based on Ian Fleming's not surviving into the second term of copyright," he says.
What have been the most important legal issues in communications for you in the past year?
The usual issues involving distribution by cable, satellite, and telco are always the most important. The FCC's aborted inquiry into the effect of "most favored nations" and "alternative distribution methods" clauses would have been particularly interesting.
Whereas most mergers/acquisitions sail through with minimal conditions (at best), the Department of Justice's lawsuit against AT&T's acquisition of Time Warner was a signal change to the general deregulatory environment at the FCC (e.g., reversing net neutrality; Congressional override of FCC privacy regulation).
The other interesting legal issues involve managing increased opportunities for "over the top" and "TV Everywhere" distribution, as independent networks continue to explore ways to find an audience outside the traditional MVPD ecosystem.
What new legal issues do you expect in 2018?
More of the same – continued adoption of new technology and less regulation (although I could be surprised depending on the outcome of AT&T-Time Warner).
I also expect more ad sales technology implemented, including increased programmatic advertising and dynamic ad insertion. These changes should then lead to improvements in data analytics and viewer measurement.
How is today's political environment impacting your job and the industry?
Independent networks continued to be loved in theory, but not in practice. Despite the public rhetoric extolling the virtues of many voices by the larger distributors and the government, most independent networks struggle for the opportunity to find an audience, given the enormous advantages to networks that are either bundled in larger network groups or associated with broadcast retransmission. Increased deregulation and consolidation will only magnify that disadvantage for independent networks. I only hope Malcolm Gladwell is right about David and Goliath!
What is your golden rule for negotiating?
Be yourself. Don't fight a "two-front" war with yourself and the other side.
If you could be remembered for just one case, which case would that be and why?
When I was at MGM, I devised the winning copyright strategy based on Ian Fleming's not surviving into the second term of copyright. So, I will always be remembered as the attorney who saved James Bond!
My net neutrality prediction is …
More net, less neutrality.
If you could be any legal thriller writer, who would you want to be and why?
I'd like to be David Mamet from "The Verdict", but more likely "Glengarry Glen Ross". Three words: "Always Be Closing."
What's the biggest sleeper issue in communications?
Overall reduction in the diversity and number of voices continues at a faster and faster pace. Apparently, we'll soon be left with only Alphabet, Apple, Facebook, and Russian "fake news" trolls. From the increased thresholds allowed in broadcast and other media ownership to trivial enforcement of antitrust for vertical and horizontal consolidation, the government is abdicating any meaningful role in sustaining a "level playing field".
Diversity in American media now means a choice between calico or Persian kitten videos on YouTube, and whether your Russian fake news comes from Moscow or St. Petersburg.
What movie superhero would you most like to be and how would that character fit into the legal world of communications?
My resemblance to Thor is quite uncanny. Unfortunately, I may really be Rocket Raccoon!