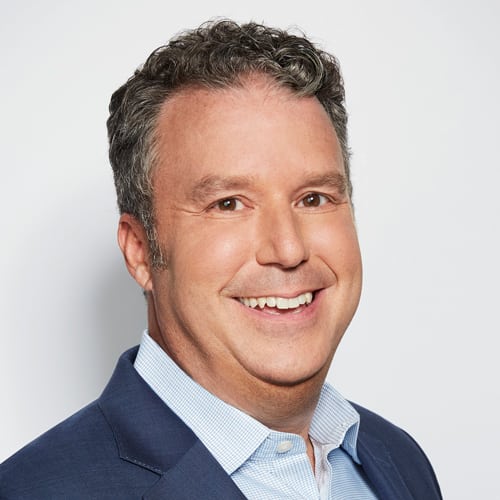 Years in Industry: 18+
Education: BA – University of Michigan, JD – Emory University
Motto I Live By: Stay true to yourself.
There's a ceramic turtle sitting on Warren's desk in Atlanta—a reminder that even in a time of dizzying change, slow and steady is OK as long as you keep the focus. With responsibility for brand distribution, affiliate marketing and development for Turner's 10 domestic entertainment, news and kids networks, you can see how easy it would be to succumb to clouded vision. But Warren makes sure his team stays on the right path while always looking for new distribution opportunities and key strategic partnerships. He's helped Turner secure deals with new entrants, such as YouTube TV, fuboTV and Orby. Warren also extends his focus to the Atlanta community, serving on the board for the Anti-Defamation League Southeast and Metro Atlanta Chamber.
What item in your home or office most "sparks joy" in you? My Trek Domane road bike and my Miele Combi-Steam oven
Last show binged not on your networks: "Narcos"
Last linear content you watched live: March Madness
Who would you cast to play yourself in the story of your life? Matt Damon
How do you stay motivated in your job? Surround myself with a talented team who challenge me through healthy dialogue and debate. I also take time out of each day to reflect on the changes taking place in the industry and the priorities I have on my plate.
Favorite podcast: "The Daily"
What quality do you look for when promoting someone? Commitment and "fire in the belly."