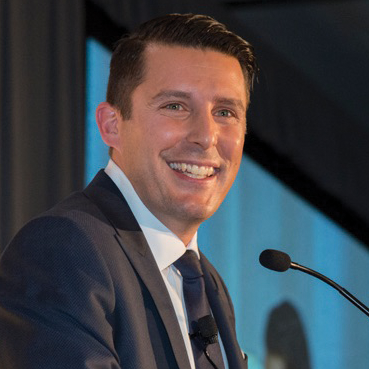 Years in Media & Broadband: 21
Education: BBA, University of Michigan
My comfort TV binge? Baseball.
My proudest professional achievement over the past 12 months is… the success of Spectrum Mobile. We became the fastest growing mobile provider in our service area with more net customer additions in our footprint than each of our competitors throughout all four quarters of 2020 and the first quarter of 2021. We're also offering the fastest overall speeds with our combined WiFi & cellular service — which enables us to differentiate Spectrum Mobile from our competitors.
What sort of broadband will the average U.S. household need in five years? We expect data usage per customer to continue to grow, and we're prepared to deliver more throughput across our network so that we can continue to offer new and better products. Charter offers the fastest, most consistent internet service, according to the FCC, and virtually all our broadband customers today can access a gigabit connection with Spectrum Internet Gig. Our plan allows us to upgrade our network incrementally in a very cost-efficient way, which will ultimately result in multi-gig speeds.