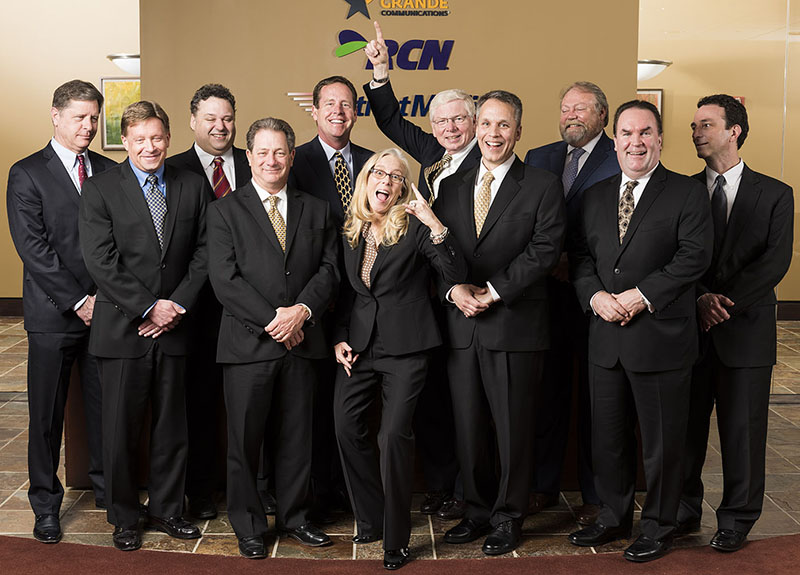 Evolution can take many forms. In the case of Patriot Media/TPG Capital, which during the past nine years has annexed RCN, Grande and most recently Wave Broadband, it's a manifestation of growth where the whole is decidedly greater than its highly empowered parts.
Combined, the companies now rank in the top 10 among US cable operators with a network spanning coast to coast, and serving nearly 1 million customers in nearly 20 metro areas—seven in the top 10 markets—in 11 states including California, Illinois, Maryland, Massachusetts, New Jersey, New York and the Washington DC metro.
With increasingly greater economies of scale, the burgeoning company's growth model is trained on three key areas: high-speed data, customer care and a differentiated video experience.
"Staying core to those has been our recipe for our success over the years, and our ability to grow and add new companies and brands to our portfolio," Jim Holanda, CEO of RCN, Grande and Wave and leader of the expansion, tells Cablefax. "When you do those things, growth happens naturally."
Among innovations, RCN was the first MSO to launch TiVo in 2010 and will be launching a TiVo IPTV product across 100% of the RCN footprint later this year. "We were one of first companies to have 1 Gig offered in all our footprint, we've been very focused on incorporating over-the-top video programmers, we were among the first to incorporate Netflix in the cable box, we've offered [WiFi system] Eero," says company chairman Steve Simmons. "We keep on top of technological developments and new products and push them forward into all of our regions."
As the integration of Wave nears completion—billing systems are on track to be fully integrated by the end of summer—new opportunities are opening up, particularly in the business services arena.
"The commercial side accounts for 16% of the company's overall business but it's growing very quickly and is the highest growth segment of our business," Holanda notes. "That was one of the things we liked about Wave so much. They had this established group of people dedicated to business services and were really driving some scale in that business."
Overseeing so much change in a relatively short time period can be a daunting task. Not so for the management team—many of whom have been together since 2002 in the early Patriot days. They have been mastering system turnarounds and operations since their first launch of a system in Princeton, NJ. The company mission statement has carried forth from the early days: Take care of the customer, take care of each other, always do what we say we're going to do and we have fun while doing it.
"Jim creates a very positive environment for his team and he understands everybody's talented and knows what they're doing," says John Gdovin, EVP and chief administrative officer for the combined entity. "It's a very professional, open-door and friendly environment among the senior team. We meet very often, we talk about the issues and we work together to solve them. There's a great mutual respect. It's difficult to leave an environment like that."
Gdovin says aside from adding muscle to negotiations with broadcasters and regional sports nets, the new larger incarnation of the company also has internal benefits. "We've always been a company that likes to provide very competitive benefits to our employees, medical on down, and having a bigger group makes it easier to improve the benefits and make them more cost-effective," he says. Gdovin also has created consistency in policies and training, noting that "although we are three different brands, we are one company."
And while the company is now a national powerhouse, remaining grounded in its local markets remains a cornerstone. Pointing to some competitors, Holanda says, "Their definition of being local is naming the stadium. Our definition of being local is participating in the communities where we do business and trying to make a difference."
Is the RCN/Grande/Wave's growth spurt coming to an end? Don't count on it. "We're looking at potential acquisitions all the time," Simmons says.
–Cathy Applefeld Olson
FAST FACTS
3,600: Number of current employees.
11: Number of states where the company offers service.
2010: Year of RCN purchase.
2013: Year of Grande purchase.
2018: Year of Wave purchase.