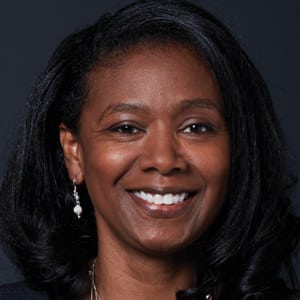 Archer oversees the launch, development and management of NBC Sports Group's direct-to-consumer business and live-streaming product, NBC Sports Gold. In addition, she has been pivotal in the launch of its first international streaming product, Pro Motocross Pass. Archer says the way to succeed is to "take risks and try new things as early and as often as you can."
A February 2018 UCLA study revealed that of the 45 new scripted shows approved for 2017-18 across broadcast, cable and digital platforms, only four were from creators of color, all of whom were black. What is your reaction to this report?
There are many more voices we should hear and meaningful stories that deserve to be told. It's unfortunate that we aren't afforded the opportunity.
What's a recent example of a step forward for diversity in the industry?
Recently, in sports there have been advances in pay equity for women in tennis and US women's hockey. WNBA athletes stood in solidarity for social justice and against police brutality. Athletes have championed change and used their platform to raise awareness, amplify social messages and even empower the voiceless. The work I do on the digital side of the industry sits at the intersection of technology and the media business. I applaud Dion Weisler's leadership at HP. He's embedded diversity and inclusion into everything they do – from creating the most diverse board of directors of any tech company in America to attracting and growing diverse talent. It's a business imperative for HP. Our "industry" is comprised of individuals who could do the same. I hope more leaders follow Mr. Weisler's example.
In what areas should the industry step up its efforts with regard to diversity and inclusion?
There is an old adage, "You get what you inspect, not what you expect." If men and women alike, in the cable and media industry, merely expect and hope for challenges to be met or overcome, it may never happen. When we plan for success in achieving business goals and overcoming challenges, we identify goals and key success factors. There is a vision of what success looks like and outcomes are measured against the success factors to accomplish the vision/goals. The same should be done with regard to diversity and inclusion. We have to measure results and hold each other accountable for progress, improvement and ultimately for achieving success.
What's your best advice to someone just entering the video content/distribution industry?
Fail fast—look for opportunities that push you outside of your comfort zone. Take risks and try new things as early and as often as you can. It will help identify your strengths and importantly develop the muscles to problem solve, improve (on weaknesses or opportunities) and bounce back.
What's been the most dramatic change in your sector of the business today vs. three years ago?
Working in the digital sector of the industry, the growth of cord-free consumers is a story I continue to keep my eye on it. The proliferation of digital, direct-to-consumer (D2C) and over-the-top (OTT) products, the growth and development of passionate, loyal audiences and fans who want to get closer to the athletes in their sport of choice, is a clear sign of rapidly changing consumer habits, behavior and expectations.
If there were a reality show based on your office, what would it be called?
"Just Add Water"