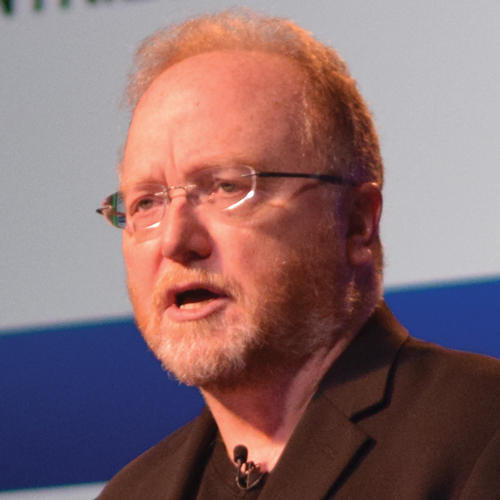 Years in Cable: 5
Education: The University of Illinois
One Word that Best Describes Me: Innovative
Dzuban was instrumental in the launch of Cortex Expert Development System and Cortex Mobile App, both of which leverage SCTE/ISBE's position within the cable ecosystem to drive measurable workforce training that is aligned with corporate goals. However, last year wasn't without its challenges on the personal front. He had to drop out of the SCTE/ISBE Cable-Tec Expo lineup due to emergency heart surgery, but he has since returned to a full work schedule with vigor and a clarity of mission. Meanwhile, McKinney was instrumental in spearheading the development of DOCSIS technology. In February, CableLabs unveiled the Full Duplex DOCSIS 3.1 project that enables symmetric multi-gigabit service over the cable network.
Q&A
Three years from now, what do you hope has been invented? Collaborative VR—the ability to bring families and friends closer together and make them feel like they're in the same room.
Favorite podcast: "On Innovation" with Kym McNicholas. Kym does a great job talking about the end-user view of the impact of innovation. I also have my own nationally syndicated radio show and podcast called "Killer Innovations"—now in its 13th season.