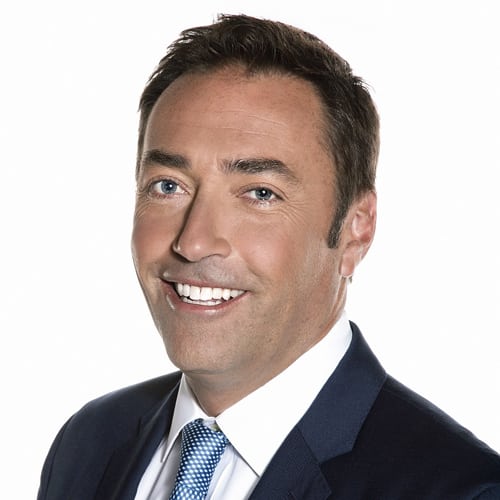 Years in Industry: More than 20
Education: BS, Cornell University
Motto I Live By: Luck favors perseverance.
Blacker stepped into his newly created role in August, and works to amplify Telemundo's monetization efforts. He also serves as an executive producer of Telemundo International Studios' initial productions, and he created a bilingual entertainment show "Latinx Now!" Under his leadership, Telemundo Deportes' digital presentation reached 15. 5 million unique users and 1. 9 billion live minutes viewed last year. The team is getting ready for Telemundo's Summer of Soccer, as well as NBCU's upcoming OTT product.
What item in your home or office most "sparks joy" in you? There is a poster from one of our "Super Series" and our design team made a special version with my face on Pablo Escobar's body. It always makes me laugh and keep the pressures of work in perspective.
Last linear content you watched live: I am addicted to our first Season of "La Voz (The Voice)." Our US Hispanic contestants are fantastic representatives of our multicultural America, singing in Spanish and English a mix of classics and new hits.
How do you stay motivated in your job? Through many cups of Cuban Coffee and walking around our new HQ Telemundo Center.
What quality do you look for when promoting someone? I look for people that are passionate, curious and enjoy embracing change.