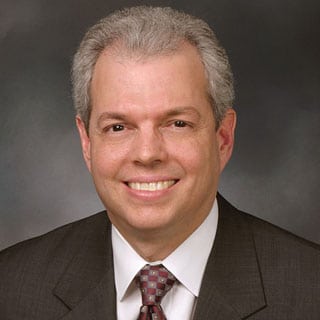 There's an army of folks duking it out in courtrooms and on Capitol Hill in the name of supporting the cable industry, but one of cable's strongest champions is no longer on the front lines. After four decades of law practice, Paul Glist has stepped away from an industry that in many ways he helped shape.
In recalling how he came to enter telecom law in 1978, Glist sometimes jokes that he fell in with a bad crowd. "Early on in my career, I started doing roll-ups of cable systems into larger systems and I really loved the people," Glist tells Cablefax. "They were entrepreneurial, they were daring, they were willing to take on the establishment, and they could turn on a dime. And they took a shine to me too."
In those early years, Glist found bliss in fighting the fights that have helped make the industry what it is today. Of particular note was the passing of the pole attachment law. It all began with Heritage Cablevision, which was looking to incorporate fiber into its plant.
"The initial motivation was to serve the Dallas Morning News," Glist recalls. "They had editorial offices in downtown Dallas while their printing plant was in Plano and they wanted to be able to digitally haul copy back and forth."
With every step of deployment came another fight for the lawyers. The fight went through several layers of government before the victory came: a ruling that cable could include fiber and data while carrying video services and remain an authorized cable system with a single, regulated pole attachment charge.
Glist sees those battles as an affirmation of the technological power that lies within the cable industry, offering up opportunities that many want to be a part of. "It's such a powerful platform that it has attracted rent-seeking behavior from everybody else—must carry, conditions from mergers…" says Glist. "I like to think of it on the positive side that it's a tribute to what cable has built."
Neal Goldberg, who has served as General Counsel for NCTA – The Internet & TV Association since 1994, is full of kind words for Glist. "I can't think of anyone more deserving of a lifetime achievement award than Paul Glist. Paul is an exceptionally bright lawyer who excels at making the connection between regulatory actions and their impact on business and technology developments. Perhaps even more important is that Paul is a remarkable person whose contributions to making this a better world have set an example that we all should follow," says Goldberg.
Regulations surrounding technology and its advancement—areas like net neutrality, the switch over from traditional set-top boxes to app-based smart devices in homes and artificial intelligence—dominated the last 10 years of Glist's cable career.
Outside of the beltway, Glist directed his efforts to getting next-gen downloadable security into place and authorized. For him, the deals were fun, living in the intersection of business, technology, regulation and innovation.
While Glist is no longer fighting the big cable battles, retiring from Davis Wright Tremaine last year, he hasn't completely stepped away from law. He is now serving as general counsel for the Tahirih Justice Center, but it's not as big of a shift for him as it seems. He's served on the board of the organization, a non-profit aiming to protect immigrant women escaping violence for 10 years.
"It's a confluence of promoting the equality of women and men, of human rights and access to justice. I believe those are moral imperatives for our time," Glist says.
Reflecting back on his cable career, Glist hopes that his impact goes beyond the cases in which he emerged victorious.
"If the industry remembers me for anything, I'd love to be remembered as the guy who helped keep the path clear for innovation," Glist says. "And if the legal community reflects on my contribution, then I'd like them to remember that even lawyers can imagine entirely new solutions. They can champion them, they can build them and they can do it in a collegial and bipartisan manner."
–Sara Winegardner
FAST FACTS
After graduating from Stanford Law, Glist started his career as an attorney at Hogan and Hartson in September 1978.
He moved on in 1985 to be a partner at Cole, Raywid & Braverman, which merged with Davis Wright Tremaine in 2006. He retired as a partner of the firm in 2018.
Glist was the first outside counsel to receive NCTA's prestigious Vanguard Award.