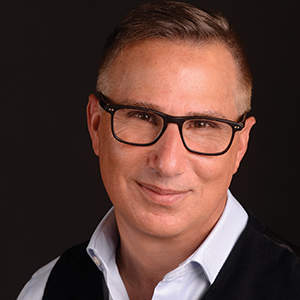 Years in Industry: More than I care to admit.
Education: California State University Northridge (CSUN)
Buccieri is heading into his third full year in his current role, and in 2019 led A&E to claim a spot as a top five cable network in A25-54 for the first time in 10 years, one of only two top 10 nets to post growth. A+E is now in over 335 million households in more than 200 territories, with three nets in the top 20 cable rank. Buccieri created the company's unscripted production company Six West Media, which has now produced over 100 hours of content.
The COVID-19 pandemic forever changed my perspective on:
What really matters.
How has the pandemic shaped the industry's future?
This has changed the industry in so many ways: from production stoppages to new innovative ones being launched; content viewing consumption and habits. This really showed how important TV is for respite, entertainment and for reach.
Without sports on TV, I have…
Been missing sports (although sports have never dominated my life) and leaning into my other interests.
What about travel used to annoy you but that now you actually miss?
People.
The first thing I'll do when I'm back in the office is…
I don't see this happening for a while, but I plan to walk the floors and say thank you and hello in-person (wearing a mask and keeping social distance, of course).
Number of subscriptions to streaming services:
I've lost count…lots.
My prediction for a new business or product that could emerge from the pandemic is…
VR dating services and VR travel agencies.
Last show binged not on your networks:
ESPN's "The Last Dance."