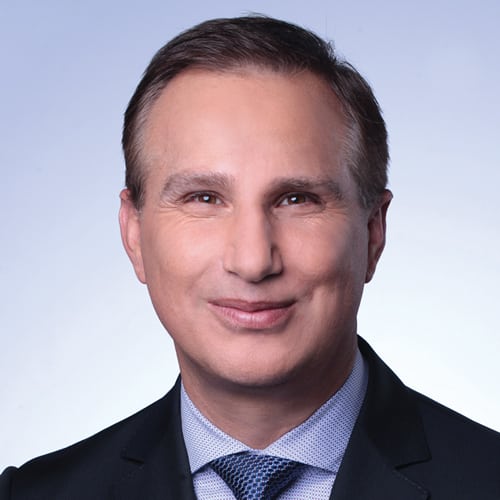 Years in Cable: 16+
Education: CSUN
One Word that Best Describes Me: Father
Buccieri has risen fast since he joined A+E Networks in 2014 as president of A&E and History. Last fall, he was promoted to his current role overseeing both the entire network portfolio and the company's in-house production studio. Previously, he ran the US arm of mega-indie ITV Studios and led its TV distribution and consumer products units worldwide. A+E Studios has been busy lately, announcing History scripted anthology series "The Commanders" about U.S. presidents and "One Million Steps," a co-venture with Hulu about the war in Afghanistan.
Q&A
What inspires you most about this industry? How it is always evolving and changing while driving ingenuity, creativity and experimentation.
How do you celebrate your birthday? Last year I completed the Louisville Ironman challenge
What product or service could you not live without? My iPhone
How long is your morning commute? One hour and 15 minutes.
Last show I watched not on my network: "Billions"
Best way to spend a Saturday night: Night out with the family—movie & dinner.
Favorite podcast: "The Daily"