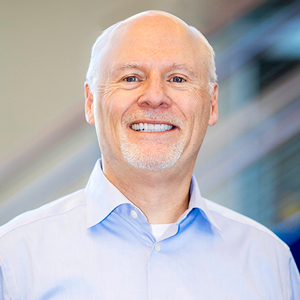 Years in Media & Broadband: 40
Education: BA, Accounting, Augustana University
My personal superpower is: Ability to keep pace with my 3-year-old grandson Ronan
What habit are you keeping post-pandemic? Washing my hands more frequently.
How does the country narrow the digital divide? Start at the foundation by developing a precise, continuously updated mapping system that all benefactors support (dreaming).
Has the pandemic forever changed programming? No, it just speeded the changes up a bit.
My prediction for the future of regional sports networks: Migration to direct to consumer except for season-ending play-offs and championships.
What's the future of direct-to-consumer streaming look like? Confusing.
Favorite C-SPAN Bus memory? Seeing the bus at the Cable Shows.
If you could host a Clubhouse chat with anyone, who would it be? Frederick Douglass.
How many times have you flown in the past year? Once.
Favorite mask? Standard blue hospital mask.