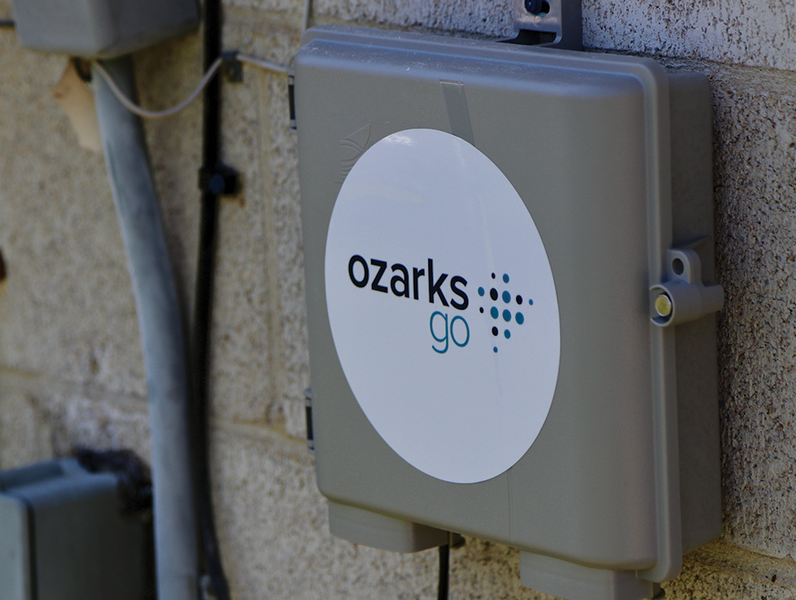 Mobile WiFi internet on a school bus is becoming a bit more common, but running fiber to a bus for fixed internet? That takes a pandemic and an outside-the-box thinker like OzarksGo, a telecom subsidiary of Ozarks Electric Cooperative that offers all-fiber gigabit internet along with video and phone service to parts of northwest Arkansas and northwest Oklahoma.
It started with a newspaper article about the Elkins, Ark., school district looking to hook up some buses with a WiFi connection that could help students in remote areas for distance learning during the COVID-19 crisis.
"One of my engineers sent me the article and called me. We started talking, and I reached out to the superintendent and said, 'hey, can we try to do something here?'" says OzarksGo general manager Steve Bandy.
Early on, the district had used WiFi and cellular internet connections to help students to connect, but data was expensive and speeds would slow if too many people tried to use a hotspot at the same time. OzarksGo came in and ran fiber optic lines to several of the buses. Oh, and it did it gratis. "We have not charged any school district to-date for any of this, and we have 14 locations and it continues to grow every day," Bandy says. OzarksGo even wired one school district location that it hadn't deployed fiber to yet, running aerial line from a substation for about a half mile at its own cost.
The company is still in build-out mode, so some of these areas will be hooked up in the near future. In the meantime, there are some creative solutions at work. The buses are stationary, allowing people to work from their cars or bring chairs and work outside. It's an open access point featuring a full gig, with OzarksGo closing it down around midnight every night. Over the summer, some of the buses will be pulled back in, but the company has worked to deploy hotspots in community buildings and churches that will remain active over the summer.
"The addition of OzarksGo-provided fiber optic lines has been very beneficial for our students during this unprecedented COVID-19 pandemic," says Jeremy Mangrum, the Elkins superintendent. "The increased speed and capacity that we can now provide at these locations has allowed our students to complete their work more quickly and efficiently."
"I can't even keep up with the calls for what we're going to try and look at doing for the fall, what can we offer. They are getting some funding from the state level as well, where they can kind of come in and help," Bandy says, estimating costs at around $2200-$2500 per site in labor and parts (it's not charging any monthly usage fees). "Doing a couple of these is OK, but if we start rolling a lot of these out, we're going to at least need some help on the equipment side."
Families have been making use of the free internet. Bandy recalls one instance where a network engineer was out checking to make sure all the connections were working fine. He came upon one site where didn't even need to step out of the truck to know the internet was working. "There was a family sitting out there. They had a picnic. A couple of the kids were working on computers on school work, and they had a little pool set up that they'd filled with water, and the younger ones were playing," he says. "The communities are using it. That's the really nice thing… I think COVID-19 has really shown how bad people want and need connectivity."
– Amy Maclean
Fast Facts
Ozarks Electric Cooperative launched the OzarksGo subsidiary in 2016, with a goal of building out 7,000 miles of fiber over six years.
The "Smart Buses" in Elkin were checked by the school district daily. Though they were set up by the school district, the internet password is posted on the front window of the bus so the general public can get connected.
OzarksGo set up similar projects in Farmington, AK, and Adair County, OK, using community buildings instead of buses.