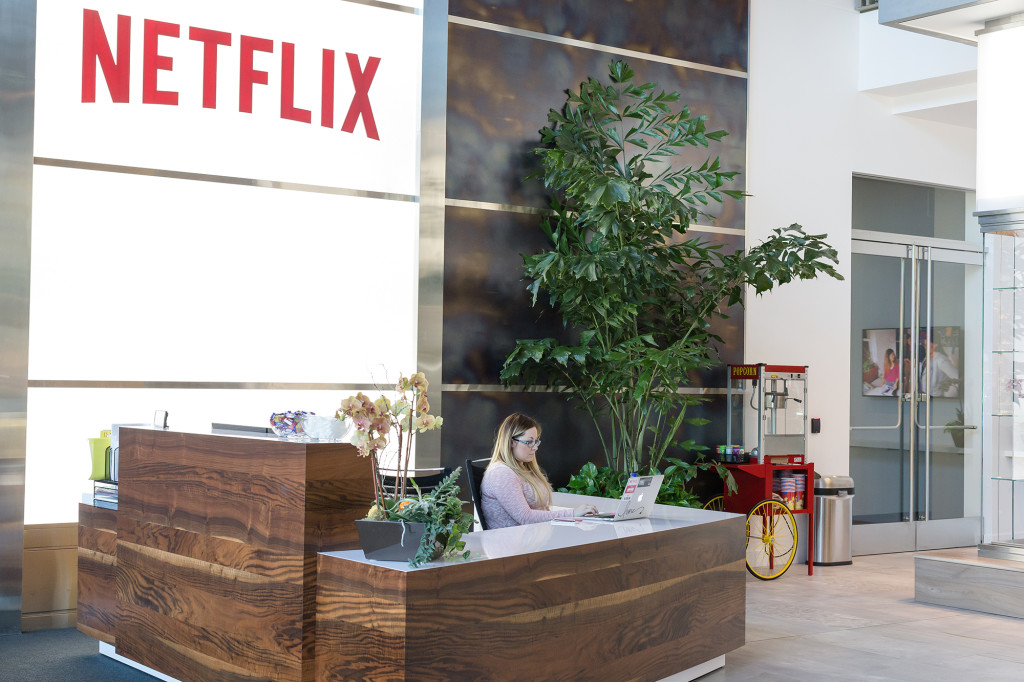 Want to work at Netflix? There's a podcast for that.
Seriously, it's called "We Are Netflix," and features employees talking about work and life at the company. It's just one of the many ways Netflix has established itself as a top recruiter.
In a recent episode, talent acquisition VP Nellie Peshkov says that grit is one of the attributes she values highly when assessing potential employees. "What we do, we don't have a rule book for," she said. "We are a growing business. We are scaling so rapidly around the globe. You never know what role you're going to recruit for… As a recruiter on our team, you have to be super curious, really excited, passionate, but just gritty—getting into it and figuring it out."
In about four and a half years, Netflix's recruiting team has almost quadrupled in size and spread out from being primarily in Los Gatos, California, to around the globe, according to Peshkov. Netflix's "no rules" philosophy helps shape recruiting efforts, which include jumping on social media to field "ask me anything" sessions to finding ways to sizzle at major recruiting events.
Take the Grace Hopper Celebration, which has become an unofficial signing day for women in tech. Last year, Netflix threw an after party that included the usual assortment of impressive eats and drinks as well as highly appropriate swag (T-shirts featuring female Netflix characters with the hashtag #SheRules). But it really stood out by integrating demo stations that got into the nitty gritty of the company's engineering.
Patty McCord, Netflix's former chief talent officer, gives a detailed look behind the streamer's curtain in her book "Powerful: Building a Culture of Freedom and Responsibility." She and the team helped make sure Netflix's culture of "people over process" extended to the recruiting process. McCord penned that she had an ironclad rule that if any employee saw someone waiting alone to be interviewed, they were to stop and introduce themselves and offer to assist. "Interviews trumped any meeting that a hiring manager was scheduled for, and they were the only reason that attendees of our executive staff meeting would miss that meeting or leave it early," she wrote.
Back to Netflix's podcast, recruiter Kim Taylor stressed that it's important everyone understand that what's outlined in the company's well known culture memo is "actually real and that you can embrace candor. That you can be transparent. That you can share, respectfully obviously, but openly in this environment."
– Amy Maclean