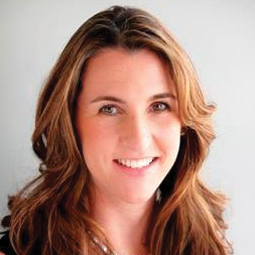 Years in Cable: 18
Education: BA, Boston University
One Word that Best Describes Me: Curious
A+E returned to the upfronts this year with a focus on storytelling, a direct nod to Dubuc's vision for the company as she guides another year of bold firsts, both in the States and abroad. She continues to strategically diversify the company's business interests, investing both in digitally focused media companies and executives to extend the footprint for brands including A&E, History, Lifetime and FYI. This past year saw the fruits of her leadership in ramping up brand-defining original programming across the company's portfolio. Among highlights: In its third year of operation A+E Studios released its biggest-yet production, the cross-network miniseries "Roots," and Viceland, a joint property of A+E and Vice Media, found its groove in its first full year of operation under the rebrand with a spate of successful new originals.
Q&A
What inspires you most about this industry? As technology continues to revolutionize our business, the relationship and dedication of our consumers to our brands is stronger than ever. The people and passion that it takes to create the stories we bring to audiences is always tremendously underestimated. If we didn't have a community of inspired storytellers, we'd be a very different world.
The biggest innovation in cable over the last year? I'm impressed by the continuing innovation in ad tech, with products like True-X and improvements in using data as a predictive tool for audiences.
The best thing about fast broadband is… the continued capital investment made by operators to support the traffic capabilities… and of course no buffering when streaming great content.
Three years from now, what do you hope has been invented? One TVE interface with a product that is regarded as superior.
What are the top three qualities you look for in a hire? Honesty, Creativity and Ambition.
How do you celebrate your birthday? I usually try to get some alone time—usually a movie.
What product or service could you not live without? My iPhone.
How long is your morning commute? On a good day—20 minutes, including school drop off.
Favorite Saturday morning cartoon from your childhood? Roadrunner & Wile E. Coyote
Favorite podcast: "Crimetown"