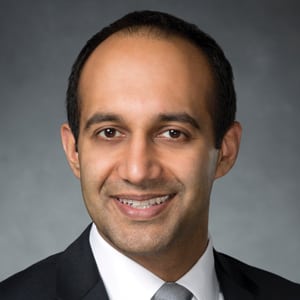 In addition to overseeing the financial performance of E!, Shivji is active outside of the office, serving as a mentor in the CAPE (Coalition of Asian Pacifics in Entertainment) Leaders Fellowship. He also is a mentor through APA@NBCUniversal, an Asian Pacific American employee resource group at NBCU, and mentors members and alumni of NBCU finance and technology entry-level programs. "While we should be proud of the progress that's been made [on diversity], there's still a long way to go," he says.
A February 2018 UCLA study revealed that of the 45 new scripted shows approved for 2017-18 across broadcast, cable and digital platforms, only four were from creators of color, all of whom were black. What is your reaction to this report?
Sadly, this isn't surprising. While we should be proud of the progress that's been made, there's still a long way to go. I'm grateful for studies like these and for companies that self-report statistics since this data gives us something tangible to point to and work on improving.
What's a recent example of a step forward for diversity in the industry?
It's so encouraging to see the success of "Crazy Rich Asians" and how it's been embraced not only by Asian-Americans, but by a wide audience. It's hard to believe the last major studio film with a predominantly Asian cast was the "Joy Luck Club." Now we just need to make sure we don't wait another 25 years until the next one.
In what areas should the industry step up its efforts with regard to diversity and inclusion?
Improve recruitment of diverse graduating students and support them throughout their careers. Internship and pipeline programs are critical to promoting diversity and inclusion across a wide range of functions.