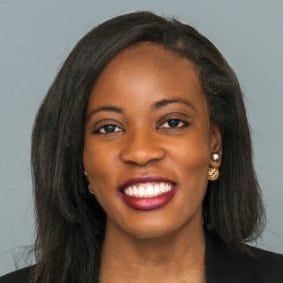 Ikomi has devoted much of the last 12 months to building relationships with cable operators, tech companies and distributors in order to secure innovative deals for AMC Networks. Diversity is high on her list of priorities. She and a couple of college classmates launched a networking group specifically for minority women in the entertainment business. She cites "Pose" and "The Good Place" as two shows that best embrace diversity. "They treat diversity and inclusion as a fact of life rather than a tokenistic endeavor," she says.
How can diversity be better incorporated into the recruiting process?
It has to be an authentic part of the company's values. It can't just be a buzzword or a nice sound bite to discuss with candidates during the recruiting process. Senior management must make clear to its human resources departments, through words and actions, that diversity is an underlying feature of the process when recruiting every candidate for every position. If it's not considered an important aspect of company culture, it becomes much easier for efforts to incorporate diversity into hiring practices to fall flat.
What questions is the industry not yet asking in its efforts to be more diverse and inclusive that it should be?
I don't think enough people are asking how to use diversity and inclusion as part of an overall business strategy. These considerations should be driving how we do business and not just viewed as a niche item on an arbitrary list of tasks to accomplish. However, it has to start at the top. Industry leaders should ask themselves why diversity and inclusion efforts are so important and use those answers to fuel the creation of a comprehensive business strategy that grants these efforts the utmost importance.
Which current television show/s best embrace diversity?
"Pose" and "The Good Place." Both of these shows are quite different but, in their own unique ways—they treat diversity and inclusion as a fact of life rather than a tokenistic endeavor.