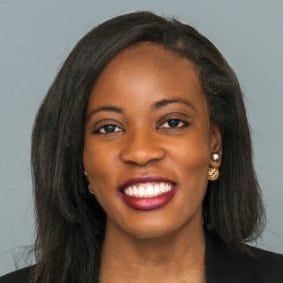 When she's not negotiating distribution deals and managing relationships with the company's affiliate partners, Ikomi, who moved from Nigeria to the US when she was 6, lends support to junior members of the AMC Networks Diversity & Inclusion Committee. Her advice to mentees? "Don't be afraid to ask questions," she says, "Also, meet as many people in the industry as possible."
A February 2018 UCLA study revealed that of the 45 new scripted shows approved for 2017-18 across broadcast, cable and digital platforms, only four were from creators of color, all of whom were black. What is your reaction to this report?
Disappointment. In 2018, I would hope that we would do a better job of providing opportunity for creators from all walks of life and experiences to tell stories. We can do better. We should do better.
In what areas should the industry step up its efforts with regard to diversity and inclusion?
As an initial matter, we need to shift the way we think about diversity and inclusion. It can't just be an afterthought only considered once everything else is settled. It should be incorporated into every aspect of how we do business.
What's your best advice to someone just entering the video content/distribution industry?
As trite as this might sound, don't be afraid to ask questions. Also, meet as many people in the industry as possible in order to build a strong network.