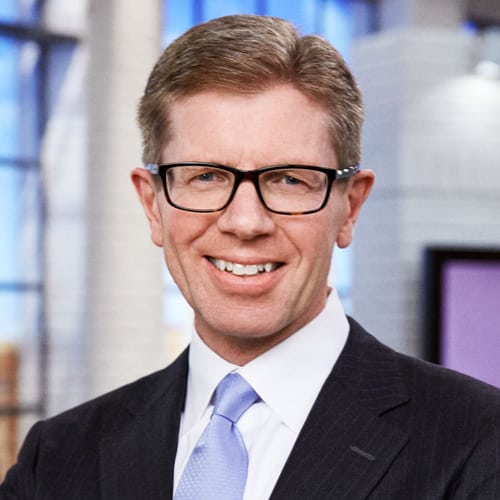 Years in Cable: 11 years
Education: Bachelor's, Northwestern; Master's, Finance, Northwestern University's Kellogg Graduate School of Management
Campbell's professional career demonstrates extensive leadership breadth, as she's held positions across QVC's business in the merchandising, planning and commerce platforms functions. Her current role requires leading the strategic direction of the company's TV, web, mobile, tablet and social media operations while evolving and translating the QVC brand across all platforms. Likewise, George is keenly focused on platform innovation. Under his leadership, QVC is making great strides in its digital presence through its TV, mobile, tablet, wearables and second-screen offerings.
Q&A
What inspires you most about this industry? The cable industry is always striving to create experiences that resonate best with viewers. For QVC, TV continues to be our most powerful platform, giving us the opportunity to share with our customers why we're passionate about our products. By constantly adjusting our shows and our product offerings in response to customer feedback, we are inviting the customer to co-create the retail experience with us in real time.
The biggest innovation in cable over the last year? Cable continues to innovate at the pace of technology and consumer behavior. In recent months, QVC has made significant investments in order to meet the changing demands of TV broadcasting to allow us to seamlessly transition to support ultra-high definition and high dynamic range technology such as 4K when the time is right for our customers and business.