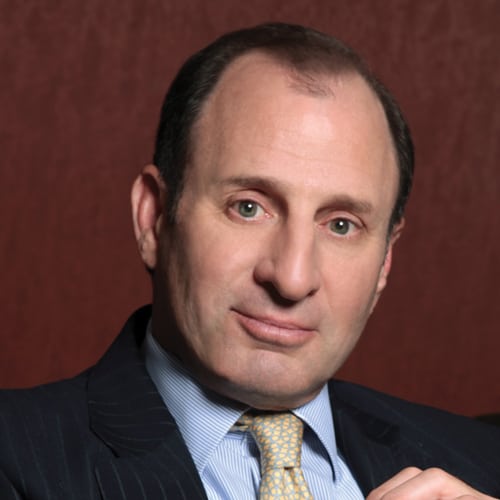 Years in Cable: 14
Education: UVA undergrad; MBA, MSJ, Media Studies, Columbia
One Word that Best Describes Me: Determined
The A+E Networks' portfolio was an anchor tenant on the DirecTV Now "skinny" service, and distribution chief Zagin continues to push for new pipes through which to distribute the company's programming. He oversaw a broad renewal agreement with Time Warner Cable, and predicts OTT delivery will gain market share. Granville-Smith, meanwhile, has leveraged his financial experience from positions at J.P. Morgan, Bear Stearns and Smith Barney to help CEO Nancy Dubuc engineer key investments. One is the 10 percent stake A+E took in burgeoning Vice Media as well as growing A+E Studios, which has created home-grown hits including Lifetime's "UnREAL" and enables the company to participate more fully in shows' financial success. Berning, who joined A+E in 2012 from the media agency world, brings an entrepreneurial sense of how to monetize the company's stable of familiar brands.
Q&A
What inspires you most about this industry? Its energy and passion.
Three years from now, what do you hope has been invented? Linear ad targeting.
What are the top three qualities you look for in a hire? Smarts, intelligence and being a team player.
How do you celebrate your birthday? With my brown lab, Gus.
What product or service could you not live without? My Yeti Rambler
Last show I watched not on my networks: "Billions"
New favorite binge: "The Crown"