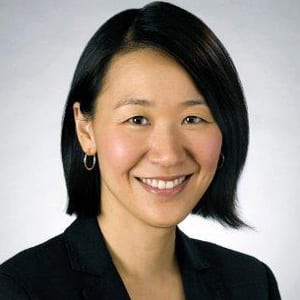 Cunniff keeps up with the Karadashians and then some. The network's most senior program planner oversees linear and cross-platform scheduling, long-term strategic planning and program acquisitions, working closely with E!'s research, marketing and creative teams on the launch and rollout of all key franchises. She led the charge on the on-air and digital celebration of "Keeping Up with the Kardashians" 10-year anniversary, spearheaded "Citizen Rose" and is at work now on new acquisition "People's Choice Awards." If there were a reality show based on her office, Cunniff says it would be called either "Snacks in the Kitchen" or "Elevator Vs. Stairs."
Who is an inspirational woman you admire, and why?
My mom is the hardest-working woman I know. She immigrated to the US in her 20s and juggled being a mom of two with working as a full-time anesthesiologist. She made dinner while doing pre-op patient interviews. I would listen to her and she was always so kind and re-assuring with her patients. Somehow, she found time to organize birthday parties, schedule swim lessons, take us to Korean language school. Despite the fact that she often worked through the night, she was tireless, never complained, and always looked perfectly polished. I honestly don't know how she did it all (and without a smartphone) but I'm in awe of her and so thankful that she's my mom.
What's been the most dramatic change in your sector of the business today vs. three years ago?
The increase in content volume and consumption on demand.
If there were a reality show based on your office, what would it be called?
"Snacks in the Kitchen" OR "Elevator vs Stairs."