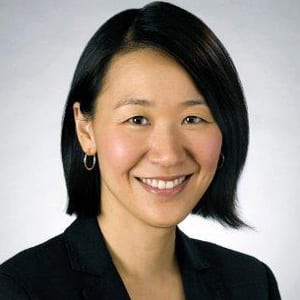 Cunniff's comprehensive knowledge of the television landscape, coupled with her uncanny ability to determine the best times to schedule shows and events, make her a natural in understanding programming trends. She helped with E!'s recent acquisition of the People's Choice Awards, which comes to the network in 2018. Her best cure for stress? "Spending time with my kids who thankfully still love to cuddle up with their mama."
Who is your favorite current female TV character and why?
Offred from "The Handmaid's Tale." I appreciate her complexity and quiet strength — she's doing everything she possibly can to fight back in a seemingly hopeless situation.
What famous woman, living or deceased, would you like to have dinner with?
Michelle Obama
Best advice for relieving stress?
For me, it's spending time with my kids who make me laugh all the time and thankfully, still love to cuddle up with their mama.