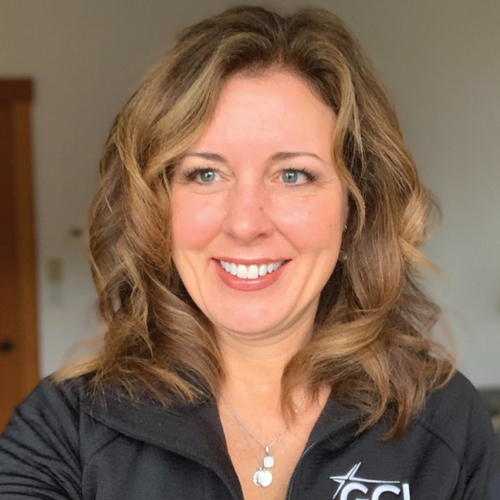 It'd be hard to find someone with as deep knowledge of the telecommunications landscape in Alaska as McCabe Moore. She's worked in advertising, marketing, consumer services and more, but she's now responsible for GCI's overall customer experience strategy. This year she helped bring 5G service to the state for the first time and established GCI's Diversity, Equity and Inclusion Council.
"Companies should look around and note who is not sitting at the table who could or should be. Look for the highly competent (and oftentimes less self-promoting) women at middle management levels. Then the next step is to grow and mentor them into senior leadership roles. Also, consider creating a structure for sponsorship for women with high potential."
What fork in your career had the most impact? Early in my career at GCI, I had the opportunity to choose between two new career paths. One was a management track in customer service. The other was to be the first marketing manager for our new dial-up Internet service, which soon became broadband Internet service and the rest is history.
If TikTok had existed when I was young, I would… Be a much better dancer (I would hope) 😊.
Name a woman who has inspired you. My mom. She finished her bachelor's degree when I was in elementary school and got her master's degree when I was in junior high. She ultimately became an elementary school principal. She took a special interest in the kids who beat to different drum and struggled to fit in, demonstrating the importance of embracing diversity and inclusion.
Mental health aha moment: For me, it was realizing that the silent suffers of social anxiety often turn to drugs to overcome that pressure. And it's more prevalent and easier to access, especially in young people, than most realize.
My kid just taught me how to… Explore the endless DIY opportunities with a Cricut.