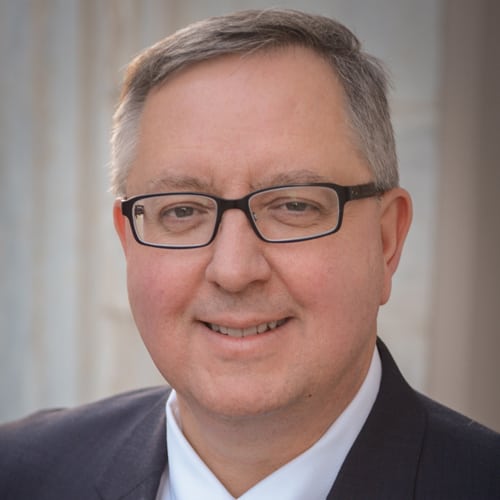 Years in Cable: 29
Education: BS, Journalism (News-Editorial), West Virginia University; JD, Duquesne University School of Law, Pittsburgh
One Word that Best Describes Me: T-E-A-M
Under the new Presidential administration, the ACA is looking forward to rolling back a lot of burdensome regulations on small pay-TV/ broadband providers, including: Title II classification, broadband privacy regulations, and enhanced transparency regulations. And Polka can always hope for some retransmission consent relief. Meanwhile, Powell continues to represent the communications and content industries, as he leads one of the largest trade associations in D.C. He's also guiding the industry through the changing landscape, with NCTA scrapping its annual trade show after 65 years and adding "The Internet & Television Association" to its moniker. All part of adapting to these modern times.
Q&A
The best thing about fast broadband is… Our ACA Members are making it available all over the country, doing their best every day to close the "Digital Divide."
If President Trump tweeted about you, he would say… @MATTatACA is right! #RetransmissionConsent DOES harm consumers and needs to be reformed now! (My job will be to make this happen…both the tweet and the outcome!)
How long is your morning commute? It's 35-40 minutes, but goes in a flash listening to my favorite podcasts on @DKSportsRadio!