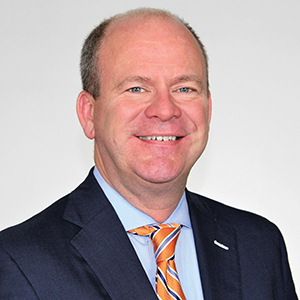 Years in Media & Broadband: 27
Education: BA, Public Policy Studies and English, Duke University
My personal superpower is: Surrounding myself with great people
How does the country narrow the digital divide? The pandemic forced government at all levels—local, state, and federal—to very quickly become pragmatic about providing funds that could immediately be spent on extending the broadband network to underserved areas. I am hopeful that this real-world experience will translate into future public policy discussions around broadband infrastructure.
What sort of broadband will the average U.S. household need in five years? The average household will need 2 to 10 gigs, provided over a wired connection.
My proudest professional achievement over the past 12 months is… our ability to successfully respond to two challenges that presented themselves simultaneously: a historic wave of new service and upgrade requests from customers who needed immediate responses, and a variety of network expansion opportunities made available by government funding.
My comfort TV binge? I am currently watching "1971" on Apple TV+. It is a fascinating look at the powerful convergence of music and social issues during that single year.
What are you most looking forward to this summer? Visiting family in other parts of the country that I haven't seen outside of a Zoom call in 18 months.