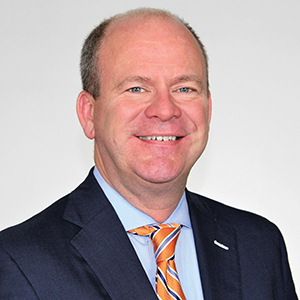 Years in Industry: 26
Education: BA in Public Policy Studies and English, Duke University
Dosch worked his way up from external affairs to COO of Comporium in 2017. He's led numerous projects, including a revamp of the operations center and implementing a new retail store design and strategy. Dosch takes pride in Comporium being the first provider in South Carolina to launch 1 Gig service. The company, which turned 125 in December, launched free installation and 60 days of free internet to any home with a student that didn't have currently have service during the pandemic.
The COVID-19 Pandemic forever changed my perspective on:
The resourcefulness and adaptability of our employees.
How has the pandemic shaped the industry's future?
The nation's broadband networks have, overall, performed quite well in the face of the increased demand generated by the pandemic. However, the widespread need for robust broadband to enable WFH and eLearning has shone a light on underserved areas and populations. There is no doubt that policymakers at the state and federal levels will focus on questions around broadband availability and affordability. Will they produce efficient, effective answers? Time will tell.
Number of subscriptions to streaming services:
Four. With a 3-year-old in the house, the most important—by far—is Noggin.
The future of broadband is…
As bright as a fiber-optic laser. Wireless broadband has its strengths, and will always be a formidable competitive platform in certain markets, but there is no replacement for fiber's capacity and resiliency in our broadband network.
When restaurants open back up, my first stop will be…
The Ordinary in Charleston, SC. Like so many people in the Carolinas, my wife and I enjoy nothing more than to spend a long weekend eating our way through Charleston. The oyster sliders are our Kryptonite…
Is cable recession proof?
While broadband is probably close to recession-proof, unfortunately the current economics of the cable TV industry will only accelerate the decline of traditional video subscribers. Like many of our peers, we at Comporium are focused on investing in a robust, reliable broadband network. Our video offering is now simply one of many that our customers can access over our network.