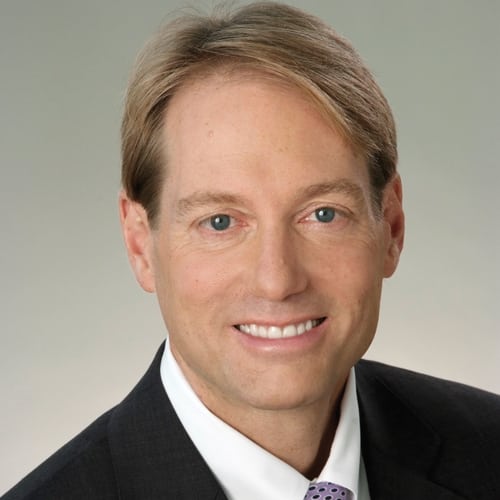 Years in Cable: 23
Education: BS, BA, Marketing and Finance, University of Denver; JD, University of Colorado
It's a big programming year for NBCU with the evolution of content across all cable nets, not to mention the Olympics, and new NASCAR and FIFA programming. Good thing this rock-solid trio is here to ensure augmented distribution paths for all that content on all platforms, including a strong push into live streaming and on-demand. Budill, Bond and Manfredi are building on a track record that saw a 10 percent year-over-year increase in distribution revenue to more than $5 billion in 2015. To boot, this year's Super Bowl was the most watched U.S. show in TV history and broke digital streaming records on NBC Sports Live Extra with 800,000 views per minute. Go team!
The biggest innovation in cable over the last year: X1 platform Last show I watched not on my network(s): "Billions"
My first job: Runner at criminal law firm in Las Vegas
Favorite charity event you work with: adoptaboxerrescue.com. An all-volunteer unpaid organization that rescues abandoned dogs and finds them great homes.
Best way to spend a Saturday night: At home making dinner with my wife
Favorite vacation spot: My house in Steamboat Springs, Colorado