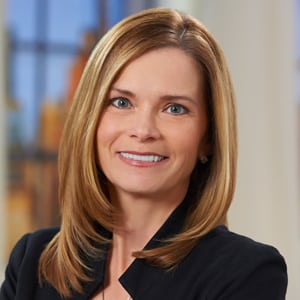 Years in Cable: 26
Education: Bachelor's, Psychology, Connecticut State University
Campbell's professional career demonstrates extensive leadership breadth, as she's held positions across QVC's business in the merchandising, planning and commerce platforms functions. Her current role requires leading the strategic direction of the company's TV, web, mobile, tablet and social media operations while evolving and translating the QVC brand across all platforms. Likewise, George is keenly focused on platform innovation. Under his leadership, QVC is making great strides in its digital presence through its TV, mobile, tablet, wearables and second-screen offerings.
Q&A
What inspires you most about this industry? With broadcast programming reaching 362 million homes globally, TV continues to be QVC's most powerful platform. Embracing the "liveness" of the cable industry, we are always finding new ways to grow our secondary networks.
Favorite Saturday morning cartoon from your childhood? "The Jetsons." At the time, the cartoon's sci-fi concepts seemed so unattainable but now we are seeing some of those futuristic ideas come to life such as virtual and augmented reality.
New favorite binge: Beauty iQ, QVC's new beauty destination, offers all the binge-worthy content beauty lovers crave in one place that's accessible everywhere.
The biggest innovation in cable over the last year? Consumer engagement with technology continues to blur as devices become more and more interconnected. As a result, QVC is focusing on not only identifying the right content for the right customers across channels, but also driving engagement and loyalty. Also, we are exploring new ways to revolutionize the customer experience by investing in personalization and relevance across platforms.