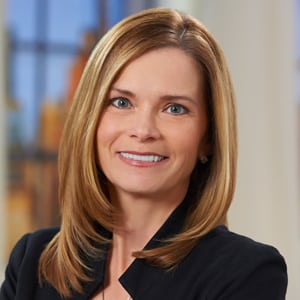 Years in Cable: 27
Education: Bachelor's, Psychology, Connecticut State University
The QVC Group made headlines last year when it acquired HSN and its Cornerstone brands, expanding the company's reach as well as George and Campbell's duties. George now leads eight retail brands that reach more than 360 million homes worldwide through 17 television networks, multiple e-commerce sites, digital platforms and even print catalogs and in-store locations. All are housed under Qurate Retail (formerly Liberty Interactive). Campbell works tirelessly to keep consumers current with next-gen shopping experiences like QVC's updated Roku app and on-demand content.
The biggest innovation in media/broadband over the last year? Consumer engagement with technology continues to blur as devices become more and more interconnected. Because of that, Qurate Retail Group is focused on delivering the third way to shop – beyond traditional brick & mortar or transactional e-commerce – we want to be there for consumers who crave engaging shopping experiences over impersonal transactions. We bring joy, inspiration and humanity to the shopping experience no matter what the platform.
Your social media platform of choice? I'm a big proponent of Facebook Live. We have seen Facebook Live break down barriers to enter the live streaming market and reach a broader audience. QVC was an early adopter of Facebook Live, and we were also one of the first companies to simulcast live on Facebook Live. In Q4 2017, QVC simulcast 700 hours of live video per month across our 35 Facebook Pages.
Last show I binged not on my network(s): I love all things sci-fi including the classic "Star Trek" series and History Channel's "Ancient Aliens."
What's the first thing you read in the morning? One of the things I read first thing in the morning is email but in particular, I look at our customer feedback, which provides great insight into how to listen, respond and stay connected to the customer.
If you could have a superpower, what would it be and why? Time travel or teleportation. To be able to transcend space and time would be the ultimate adventure!!!