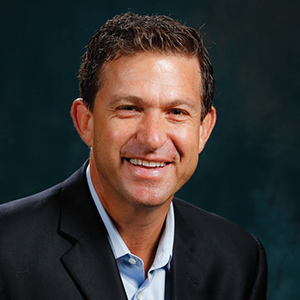 Years in Industry: 22
Education: BA, Economics, UCLA; MBA, University of Michigan
With live sports taken off the air due to the COVID-19 pandemic, Shanks and Silverman rallied their teams to come up with new ways to entertain Fox Sports fans. The pair embraced esports as a means to replace the missing programming, launching "World of Outlaws iRacing" events as well as a Major League Soccer eMLS Tournament Special. The special teamed up MLS and eMLS players from the same clubs to play in single-elimination tournaments in video game "FIFA 20."
Without sports on TV, I have…
Gotten back into reading (history and mysteries) and become a pseudo expert in sudoku.
Last content I streamed:
"Dead to Me," always looking for shows to watch with my wife, no sports being on has helped with this.
Worst job you ever had?
Working at the UCLA commissary my freshman year. Wore a hairnet and scrubbed pots and pans while my friends were hanging out and having fun. All that was missing is me having to wear a face mask too.
What product could you not live without?
My iPad is everything: work Zoom calls, my morning news reads, sports updates, streamed shows, books, order my food deliveries, etc. Only thing missing would be if it could pour me a drink at the end of the day.
"Tiger King" is a thing because…
The same reason why a fender bender pulled to the side of the road causes hour long delays on the freeway. People (including me) have that curiosity we can't help. Of course, beautiful big cats, mysterious deaths, inter office romance, and mullets, doesn't exactly hurt the appeal either.