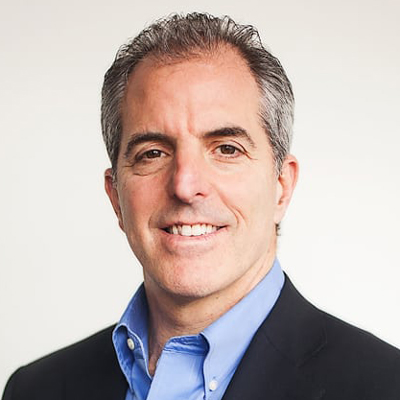 Years in Cable: 23
Education: BSME, Tufts University; JD, Benjamin Cardozo School of Law
One Word that Best Describes Me: Passionate
Named a Cable TV Pioneer in 2016, Lieber­man has a deep history in ad technology and advertising—which makes him a successful head of Viamedia, an organization with nearly 60 partners and 250 salespeople across 32 states that serves nearly 1 million TV spots per day. He's a key figure in programmatic buying and also oversees the company's programmatic platform, placemedia. The latter has some big announce­ments coming up, so expect to hear more about the programmatic TV in the coming year.
Virtual reality is… Donald Trump's Presidential Campaign. The optics are amazing 2016.
Last show I watched not on my network(s): "House of Cards"
My first job: Stock clerk at Kresge Five and Dime when I was 14
"Star Trek" celebrates its 50th Anniversary this year. So if Mr. Spock's motto is "Live Long and Prosper," mine is… Always innovate and leave room for your competitors to innovate
If this election year was a reality TV series, it would be called… "The Apprentice Meets the Kardashians"
Best way to spend a Saturday night: Going out to the movies
New favorite binge: "Billions"
My cable industry mentor and why: Paul Maxwell for his understanding of the industry, players and irreverence
Hoverboard, driverless car or drone: Driverless car
I watch the majority of programming on this device: Big screen
The technology that will most benefit cable over the next year is: Programmatic TV
Favorite vacation spot: Montauk, N.Y.