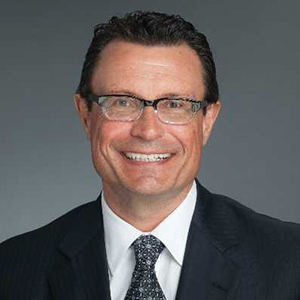 Years in Industry: 14
Education: BS. London School of Economics, MBA, Stern Business School, NYU
When it comes to the value of Cox, Albert and Greatrex can't say enough. In his typical style, Albert expertly handled carriage renewals with groups like the Fox Sports RSNs while also establishing new agreements with the likes of ACC Network. Meanwhile, Greatrex has been busy getting the word out about all Cox is doing to support its customers during the COVID-19 pandemic. The recent ad for the company's "One Call a Day" program emotionally captured the senior citizen outreach program.
The COVID-19 pandemic forever changed my perspective on:
Our level of vulnerability.
What you are most proud of at work in last year:
#nowmorethanever, #onecalladay
Without sports on TV, I have…
Watched too many PGA Champions events.
Last content I streamed:
"Nobel"
My prediction for a new business or product that could emerge from the pandemic is…
Virtual babysitting.
Working from home has taught me…
How to be isolated and connected at the same time.