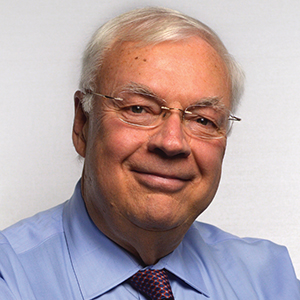 Years in Industry: 52
Education: AAS Applied Science, AT&T School of Business
These five association leaders guide the cable industry, particularly through these troubling times. Williams makes her first appearance on our list, guiding the rebrand of human resource group C2HR. Beyond a name change, the organization launched new offerings, resources and events and attracted multiple new member companies. Lins is working to fight piracy, launching an industry-wide effort educating consumers, as well as mitigating pay-TV cord cutting. The team at the Cable Center introduced five-year roadmap Vision 2025, empowering current and future industry leaders. NAMIC and SCTE-ISBE have both had to rapidly pivot in light of the health crisis, with NAMIC reimagining its leadership seminar as a virtual, five-day event under Washington's guidance. Dzuban is helping SCTE-ISBE Cable-Tec Expo pivot to a free, virtual event for the first time. Interest seems high in the tech gathering, which drew in a record 267 thought leadership abstracts.
How has the pandemic shaped the industry's future?
It has accelerated new applications like Telehealth, Telemedicine, Remote Education, Internet shopping volume and other uses all dependent on our cable networks. Our Industry is providing critical communications during the pandemic even as we and the world shelter in place. This is our Industry's finest hour.
The future of broadband is…
Outstanding. We are no longer just an entertainment network. We are a massive and robust communications network. We have evolved into the network of the future with our 10G platform, SCTE•ISBE Standards' Explorer initiative to develop new applications, commercial Metro E service, and more. What is most important is the positive public perception that people have from being connected across a very reliable network.
When restaurants open back up my first stop will be…
Any Bob's Big Boy – the one on the Garden State Parkway was where I sold Wall Street on the idea of voice-over-cable.
Last Content I streamed:
The movie "1917"
Is cable recession proof?
YES !
My prediction for a new business or product that could emerge from the pandemic is…
IoT and telehealth communications applications that can help caregivers monitor status and administer diagnostics to alarm health issues and action for our aging society. To include remote/in home dialysis and more traditional outpatient practices in the residence.
If I launched my own personal streaming service it would be called…
"Dzubania" – the story of a family experience on the 3rd planet from the sun."
Best Zoom background goes to…
Paul Broadhurst, CEO of Technetix – Cape Cod Bay in the background of his Cape Cod Home.
What product could you not live without?
My phone. It is my virtual office.