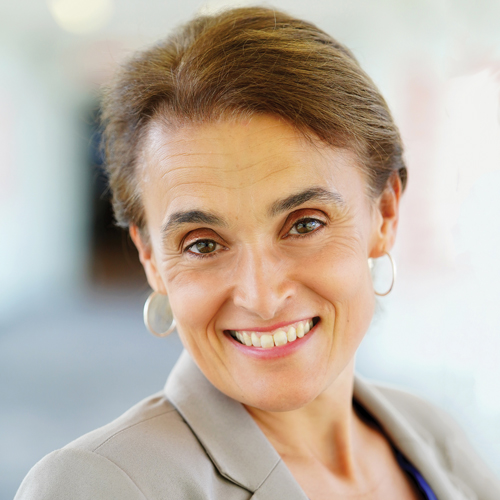 Soares has made her impact felt in many areas at ESPN over her 25-year tenure, culminating in a promotion earlier this year. She's worked with ESPN International and ESPN Deportes and has recently taken on a consultant role in generating audience opportunities for Spanish viewers of ESPN+. She currently sits on the organizing committee for the Power of Women mentoring programs at the network.
"The move to my current position has been the hardest career shift I have ever made. I left a department I had been with for 30 years. They were my work family. I had earned credibility and I had a connection with every project and person. Leaving was HARD. But this new role has truly taught me that we grow the most when we are uncomfortable. I have learned so much about myself, the company and who I am as a leader. I love how much I learn when I allow myself to leave the 'safe harbor.'"
What should companies do to ensure more women are in senior leadership roles? Companies need to be very deliberate about making sure women are in senior roles. Leaders need to know the women on their teams and understand their potential. Then, they need to foster the relationships and make sure women are ready for opportunities when they come up. It is especially important that current female leaders are vocal and push for putting females into key roles. Nothing will change if women with influence are not using their power to change the landscape.