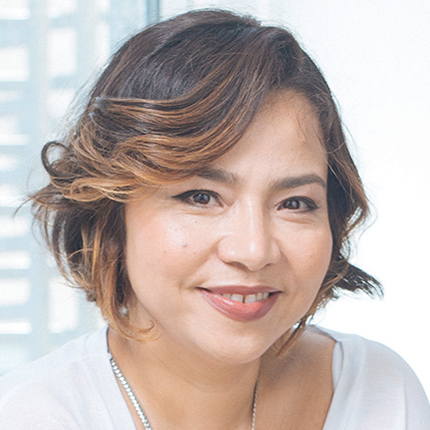 Tabares leads research efforts to drive revenue across the A+E portfolio. Amid the cultural shift toward belief-driven consumerism, the cultural insight analytics expert's work supports a diverse range of business areas including consumer marketing, advertising response and precision-based targeting. Tabares partnered with sales leadership to introduce metrics to be used for outcomes-based guarantee deals in the most recent upfront market, an industry-first move. Under the leadership of Paul Buccieri, A+E Nets has experienced "a cultural transformation that has energized a spirit of inclusivity," she says.
What does your company/organization do to ensure all employees feel included?
In the last year that A+E has been under the leadership of Paul Buccieri, we have gone through a cultural transformation that has energized a spirit of inclusivity. Paul embodies and practices the virtues that he frames as organizational values. He has opened doors for more people to participate in business decisions, he has made the time to actively listen and he has created more spaces and places for people to have a voice… across all levels of the org. This spirit of inclusion has diffused across the organization and has infused people with a sense of connectedness, camaraderie, and of respect and trust for each other. The effects have been palpable – we have seen greater collaboration, coordination, creativity and accountability.
How can diversity be better incorporated into the recruiting process?
Looking beyond surface level demographics, we can look for ways to better understand the individual's frame of mind around diversity – by asking questions during the interview process that help to understand the individual's underlying beliefs and values around diversity.
Can you share a successful diversity program at your company or one you've observed at another company or organization?
At A+E we have a Multicultural Insights Team (MIT) that is comprised of individuals from across the organization (from varying business disciplines, levels, backgrounds) to bring their unfiltered multicultural perspective to provide feedback on issues that can impact the business, such as content development, marketing strategies, standards & practices, and other org cultural efforts. The team essentially acts as an in-house focus group that is ready, passionate and eager to support the company's multicultural efforts.