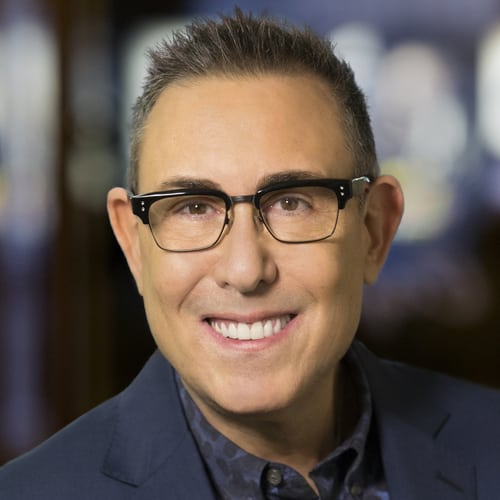 Education: Syracuse University
A skinny bundle can't survive without… AMC Networks, of course.
What item in your home or office most "sparks joy" in you? My new Sony Aibo dog—it's all the fun of a real dog and only eats up your budget, not your furniture.
Latest slang phrase or hashtag you've learned from your kids? I don't have kids, but I have something even better—Tamar Braxton. She's my secret weapon and helps me keep it 100, even when we're spilling the tea.
Favorite podcast: "The Daily" from the NYT. "It's all the news that fits my commute."