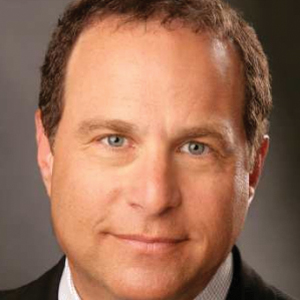 Years in Cable: 2 (20 years in broadcast prior)
Education: BA, UCLA; JD, Loyola Law School
One Word that Best Describes Me: Curious
Given the herculean task of filling the now-retired Joe Abruzzese's shoes, Price stepped into his promotion as President of Discovery's national ad sales division with gusto. Last year he helped launch One Discovery, a collection of assets that provide ad sales clients with resources across platforms. And the company's 2017 Upfront, Price's first at the helm, showcased above all an embrace of digital content—from its Snapchat programming to streaming services to VR plans to investment in digi studio Group Nine—and related advertising opportunities. Graboff continues to demonstrate savvy negotiating skills, which benefit the company in numerous ways including 2016's three-part Discovery scripted special "Harley and the Davidsons," which ended with the biggest premiere telecast numbers in more than three years for a single-network miniseries on cable, pulling 4.5 million total viewers.
Q&A
The best thing about fast broadband is… being able to Facetime my son who is in Europe on a semester abroad.
Three years from now, what do you hope has been invented? Flying cars for LA.
Which TV family is most like your own? "Modern Family's" Dunphys
Last show I watched not on my networks: "Fauda" (Netflix)
New favorite binge: "The Night Manager"