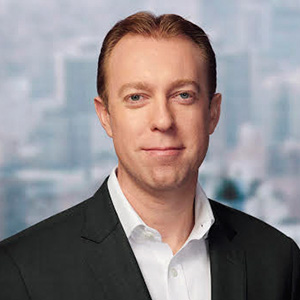 Years in Industry: 20+ years in media and technology
Education: NYU Stern School of Business, MBA Finance & Entertainment, Media & Technology, Tufts University, BA Economics & Computer Science
Under DeBevoise's leadership, CBS All Access saw 60% year-over-year subscriber growth in 2019, alongside increases in time spent and total streams. That's probably only going to increase as the streamer undergoes a rebrand and incorporates programming from the Viacom cable nets. In 2020, CBS All Access will have 14 original series, up from seven in 2019. Also keeping DeBevoise busy is the presidential election over on CBSN, and digital streaming for the Super Bowl in 2021.
How has the pandemic shaped the industry's future?
The past few months have been challenging but also dramatically demonstrated the value and versatility of streaming and digital media in general. People are finding creative ways to stay connected to one another via the content that they love…
Number of subscriptions to streaming services:
Probably 10. My informed theory is that most consumers are likely subscribing to 4 or 5 and using a number of free services as well.
Without sports on TV, I have…
Saved money by not losing my hoops or baseball CBS Sports Fantasy leagues.
Best Zoom background goes to…
Without doubt the bridge of the USS Discovery—who wouldn't want to be a crew member?
Best TV commercial you've seen recently?
CBS Sports' "We're In This Together" video message related to COVID-19.