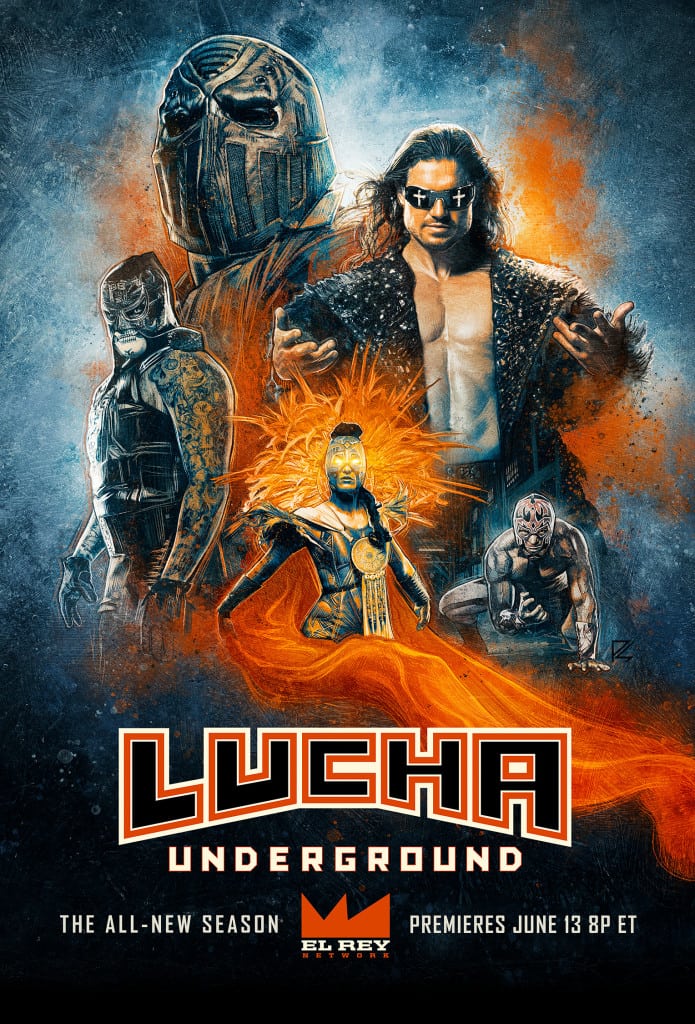 Lucha Libre is Mexico's unique and traditional take on professional wrestling. The athleticism, theatricality and self-sacrifice all on display, as well as the intense effect the sport has on its fans is all on display in El Rey Network's high-flying series. The distinctive art and the remarkable people who perform it must be seen to be believed.
If Ridley Scott and Eli Roth had got together and decided to make a Mortal Kombat film, it might look half as cool as the Lucha Underground Season 4 trailer. Thick on atmosphere and even thicker on self-parody, the trailer perfectly captures the mystery, whimsy and fun of the El Rey Networks acclaimed series.
Mexico's unique high-flying wrestling shows, known as Lucha Libre, are steeped in a tradition of colorful characters and unbelievable storylines. This intriguing heritage relies largely on the secret identities made possible by the iconic masks always worn by its stars. This promo honors all of those traditions, while also being one of the slickest and strangest we've seen in years.