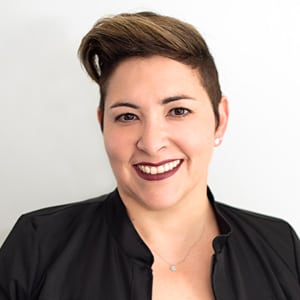 Diaz continues to successfully diversify Univision's programming content to bring audiences high-quality, character-driven and compelling stories—whether they be epic, modern or gritty crime drama—as well as non-scripted content that inspires and resonates. Her efforts have contributed to Univision's continued leadership position as a top Spanish-language network in the US for 25 years and counting. She also finds time to mentor five women and engages in physical activities to balance her life. The "best stress-reliever is cycling," Diaz says.
What famous woman, living or deceased, would you like to have dinner with?
Dinner party with Dorothy Parker, La Malinche, Mary Magdalene, Eleanor Roosevelt, and Maya Angelou
Best advice for relieving stress?
Best stress reliever is cycling.