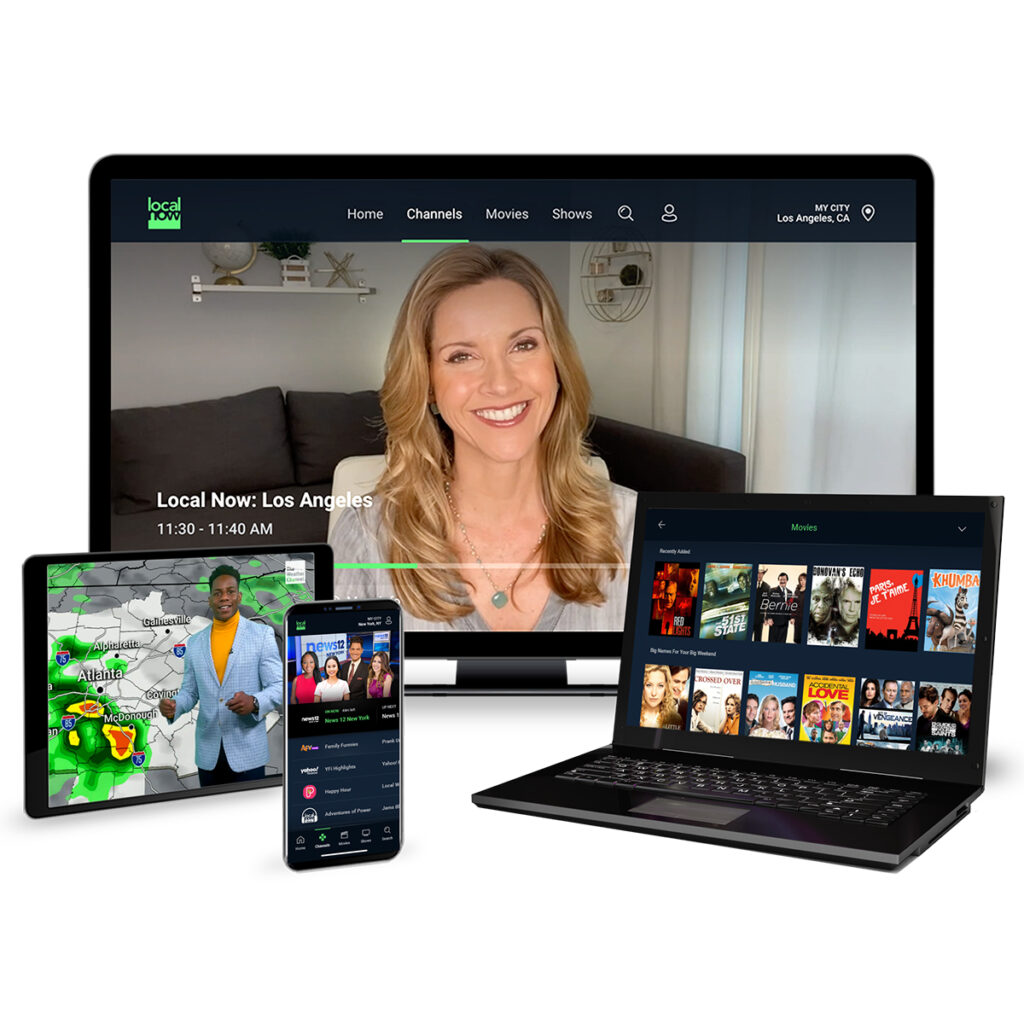 Weather Channel relaunched its Local Now app last year with the objective of delivering "Free TV that starts in Your City." It pushed the idea of local into hyperdrive. The app features a unique local channel guide in 225+ markets with Local Now live feeds and clips. With a goal of serving both cord-cutters and new audiences, Local Now offers original local news, weather and information—customized by market—so viewers can easily stay connected to what matters to them most.
Local Now is unique as it uses proprietary software and artificial intelligence to produce, aggregate, curate, and stream—in real time—local news, weather, sports, traffic, movies, TV shows, documentaries, and channels geo-fenced to the user's zip code. Users have a one-stop-shop where they can choose from more than 200 local streams to find the news, information, and entertainment that is most relevant to them.
The Local Now app averages more than 4 stars in both the Apple and Google app stores, with users raving over its mixed variety of content with a local focus. One reviewer described it as the perfect way to navigate their city and another called it a "daily go to."
Local Now keeps working to get even more local. The Weather team is continuously pushing the app into new places. It currently is offered on Roku, Apple TV, Amazon Fire TV, Android TV, Xfinity, Vizio, Samsung, Verizon Fios, Hisense, YouTube TV, Sling, Xumo, FuboTV, Dish, Altice, Android and IOS handheld devices.