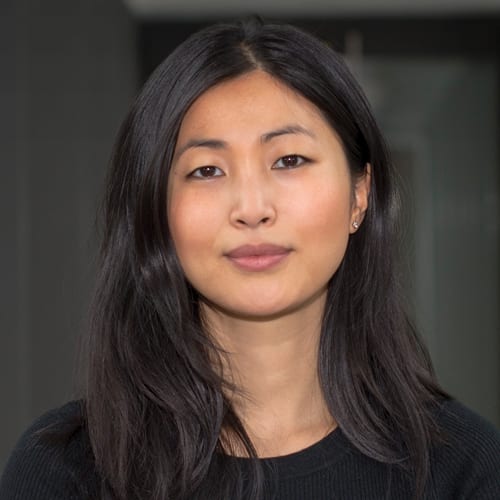 Education: BS, Electrical Engineering, Cornell University; MS, Electrical Engineering, Stanford; MBA, Harvard Business School.
Pan isn't afraid to push the boundaries, and that fearlessness has been key to finding dedicated audiences in an ever-growing OTT marketplace. With Pan at the helm, Sundance Now and Shudder both have more than doubled their membership and reached new territories, a rare feat at a time when niche services are more likely to shutter. What's her secret? Fostering an environment where everyone on her team is encouraged to speak up and share ideas.
What item in your home or office most "sparks joy" in you? Our first family photo with Santa, with my daughter Kaira, taken at the San Diego Zoo last December, during our first real trip with her.
Last show binged not on your networks: "You"
Last linear content you watched live: "The Masters"
Who would you cast to play yourself in the story of your life? Meryl Streep
How do you stay motivated in your job? Set ambitious and concrete goals
Favorite podcast: "The Daily"
What quality do you look for when promoting someone? Curiosity, passion and honesty.